UPDATE: Dump Truck Driver Identified In Fiery NJ Turnpike Crash
The dump truck driver killed in a New Jersey Turnpike accident last week has been identified.
Submitted by New Jersey Dump Truck Crash Lawyer, Jeffrey Hark.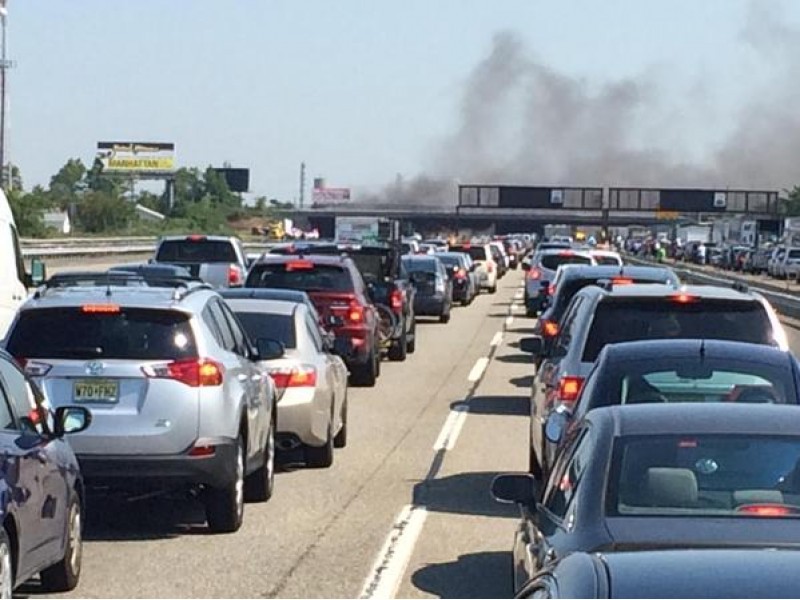 The dump truck driver killed in a New Jersey Turnpike accident last week has been identified as 62-year-old Allen Michael Yuhasz of the Hopelawn section of Woodbridge.
Police say Yuhasz was driving behind a tow vehicle pulling another truck when the tow truck began to slow down. According to nj.com, he did not notice the tow truck's change of speed and hit the vehicle being towed, causing his vehicle to careen to the left, over turn, strike the bridge, and then burst into flames.
Yuhasz was born in Perth Amboy, but was a life long Woodbridge resident, according to his obituary. He was a graduate of Perth Amboy Vocational and Technical School and was employed as a driver with Motion Transport in Woodbridge for 8 years.
The Accident
One person died in a dump truck fire that shut down a portion of the New Jersey Turnpike near milepost 97 for hours Tuesday, causing major traffic delays.
"We are able to confirm that there is one fatality now that rescuers have been able to enter the dump truck, according to The New Jersey State Police Facebook page. "We will not have a name to release until the identity has been confirmed and next of kin has been notified."
NJ.com reports the deceased person was driving the dump truck, which crashed into a tow truck, hitting the car that was being towed. The truck then lost control, overturned and hit a bridge abutment and caught fire, NJ.com reported.
The crash was reported just before 11 a.m. The Turnpike was then shut down in both directions near exit 13, causing a standstill in traffic for miles.
Northbound truck lanes reopened two hours later, NBC New York said. All southbound lanes remained closed Tuesday night.
According to NBC New York, northbound delays stretched back toward the Garden State Parkway and southbound drivers were backed up as far as Interstate 280.
Officials were concerned about the Wood Avenue overpass, which was completely engulfed in flames and smoke. It has since been inspected and reopened, NJ.com said.
PSEG workers were on the scene working on electric wires, which were hanging low near traffic lanes.