New Jersey man killed in I-80 crash
Submitted by New Jersey Dump Truck Crash Lawyer, Jeffrey Hark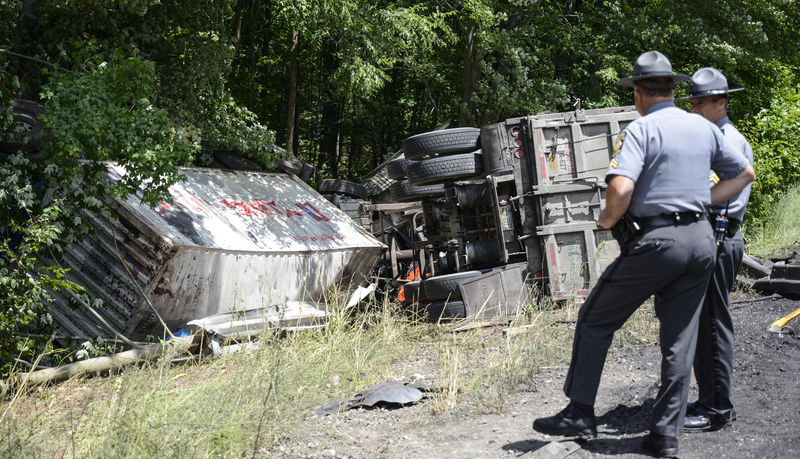 NEW COLUMBIA — A New Jersey truck driver was killed during an accident Tuesday morning along Interstate 80 in Union County.
This morning, State Police said Ruben Montalvo, 50, of Elizabeth, N.J. died from injuries suffered in a crash involving a dump truck and a 16-wheel tractor-trailer on Interstate 80 eastbound.
State police at Milton confirmed the fatality late Tuesday afternoon.
Police also said 41-year-old Larry Kephart, of Madera, was driving one of the trucks. He was extricated from his vehicle at the scene and transported to Geisinger Medical Center in Danville. He was listed in fair condition this morning.
The crash was one of two traffic fatalities on Tuesday, the ninth and 10th of the year in the four Valley counties, including two on Interstate 80.
Tuesday's occurred at mile marker 206 in White Deer Township, Union County.
Investigators were still at the scene late Tuesday afternoon, said spokesman Rick Blair, of the Milton state police barracks.
It was not known how the trucks collided, but they went through metal road barriers and rolled down a small embankment into a stand of trees.
Assisting state police at the scene were fire and rescue personnel from Milton, White Deer Township and Warrior Run.
As of 9 p.m., the Pennsylvania Department of Transportation was advising eastbound motorists that traffic back-ups continued due to the crash. The passing lane still was closed, a police dispatcher said.
Crews were working to clear the crash scene, he said.
Originally published here by dailyitem.com