Dump truck flips in multi-vehicle crash on I-295
Submitted by New Jersey Dump Truck Accident Lawyer, Jeffrey Hark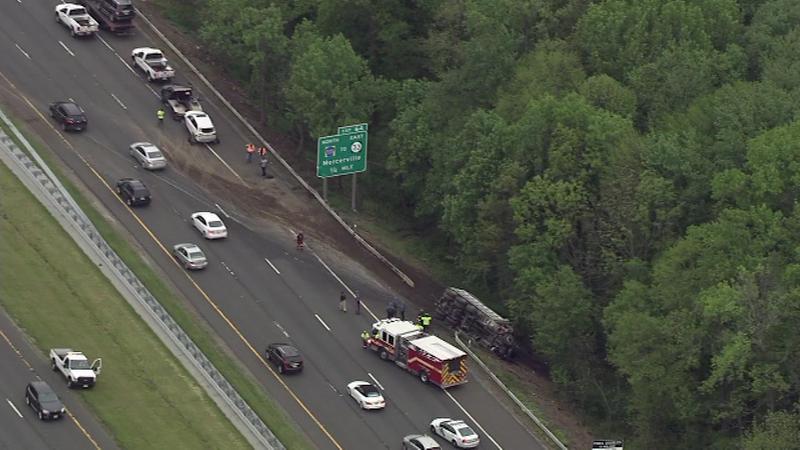 HAMILTON TWP., N.J. (WPVI) —
A crash on Interstate 295 in Mercer County, New Jersey left a dump truck hauling manure flipped over in a ditch and at least two other vehicles damaged.
The crash happened around 12 p.m. Tuesday near Exit 63 for Sloane Avenue in Hamilton Township.
It appears the dump truck driver crossed the median and crashed in the southbound lanes.
The view from Chopper 6 showed a damaged guard rail and a trail of manure on the road behind the truck.
A gray SUV with front-end damage and a white SUV with rear-end damage were being towed away from the scene.
There was no immediate word on any injuries.
Originally published here by 6abc.com