WATCH: Tractor-trailer crash on New Jersey Turnpike in Hamilton
Submitted by New Jersey Truck Accident Attorney, Jeffrey Hark
https://www.criminalcivillawyer.com/truck-accidents/

HAMILTON — A tractor-trailer crash on the New Jersey Turnpike Monday afternoon between exits 7 and 7A has snarled traffic in the area and injured the the truck driver, officials said.
The 1:30 p.m. crash on the northbound lanes at mile marker 57 temporarily shut down the inner northbound lanes and some southbound lanes, after roofing shingles spilled from the rig.
The truck driver was trapped in his rig and a passerby shot footage of good Samaritans trying to free him before police and firefighters arrived.
At 3 p.m., the Robbinsville Fire Department reported firefighters had just left the scene and had freed the driver with the assitance Bordentown Township firefighters.
Traffic remains slow in the area, according to New Jersey Turnpike cameras.
The driver was taken to Capital Health Regional Medical Center in Trenton. The New Jersey State Police said the driver suffered non-life-threatening injuries.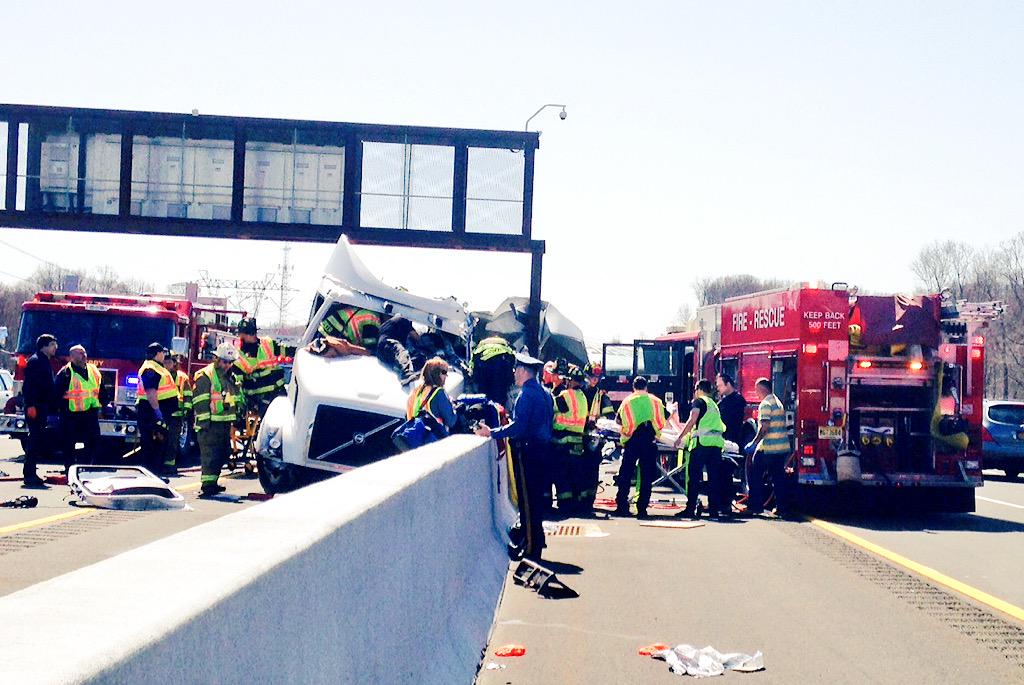 Kevin Shea may be reached at kshea@njtimes.com. Follow him on Twitter @kevintshea. Find The Times of Trenton on Facebook. Originally published here.