WATCH: Jersey Shore School Bus Driver Texting, Speeding At 80 MPH While Driving With Child
See YouTube video below: "Every muscle in body went weak. How could she take my child's life into her hands…?" the child's mother said.
Brick, NJ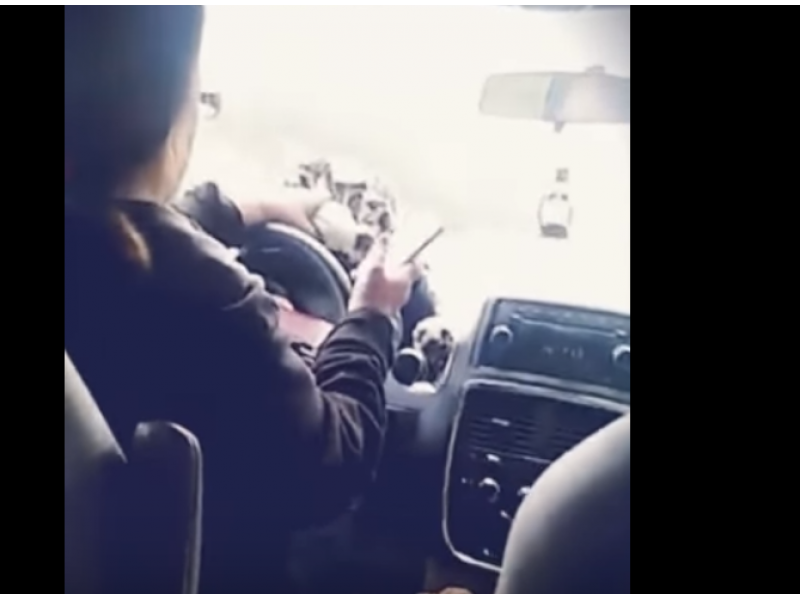 A N.J. school bus driver is now out-of-work after a video published on social media caught her texting and speeding at 80 mph while she drives.
The driver was caught taking pictures of a stuffed animal hat and fiddling her phone while looking down and traveling up to 80 miles per hour on the Garden State Parkway.
The driver has been fired after Jude Clough got a text from her 16-year-old daughter, a student at Academy Charter High School, that said: "I feel like I'm going to get into an accident with the new driver," according to APP.com.
Cough said she "almost threw up" knowing her daughter was still in the car while she was watching her daughter be driven home from the Lake Como school.
"Every muscle in body went weak. How could she take my child's life into her hands like that?" the mother wrote underneath the YouTube video. "Then she was writing texted messages and doing 80 miles an hour."
The teen then shot the video, seen here:

A representative for the transportation company told the Press that the driver was unavailable to speak
Clough shared the video on YouTube, entitling it as: "Help (-) this woman is driving our kids around."
"Please share this video!!! This is MY Daughter scared to death and sending me videos of her (school paid) van transportation driver taking videos and pictures of her newly bought animal hats," she wrote on YouTube.
Clough said she tried to reach the van company and got a generic message.
"I tried to reach the school and they are gone for the day. Ashley is 16, she is home safe and sound but something must be done," she wrote. "I am sure this woman will be back on the street tomorrow transporting someone else('s) beautiful, unreplaceable child."
Ashley travels from Red Bank to Academy Charter high School in Lake Como for the school, she said.
"If you know who this woman is or what company she works for please let me know. These was five 10 second videos put together," she said.
Originally published here by patch.com