Truck overturns on parkway near Somers Point, driver injured
By ANJALEE KHEMLANI, Staff Writer. Article originally posted by pressofatlanticcity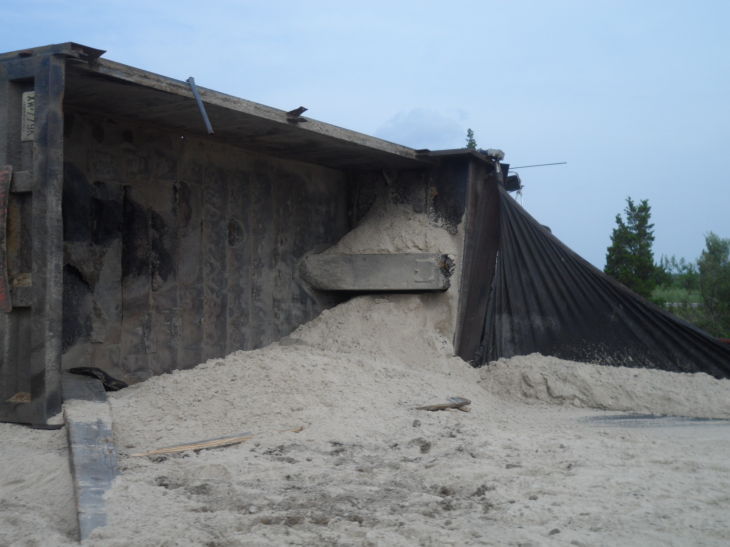 SOMERS POINT – A northbound accident on the Garden State Parkway injured the driver of an overturned dump truck, police said.
Both lanes of the roadway were blocked and the traffic was being directed onto the shoulder to bypass the accident scene.
State Police advised all travelers to avoid the area near milemarker 30, and heavy traffic was reported beginning at milemarker 25. Parkway maintenance crews had to repair part of the roadway damaged from the accident.
Possible gravel or sand was covering the roadway, which may have spilled when the truck turned over, police said.
The driver has serious foot injuries and was transported to Shore Medical Center, police said.
Police received a call at about 9:48 a.m. and anticipate the clean-up process to take several hours. As of 2:15 p.m. the lanes reopened.