For Drug Court Graduates, Alternative Sentencing Yields Second Chances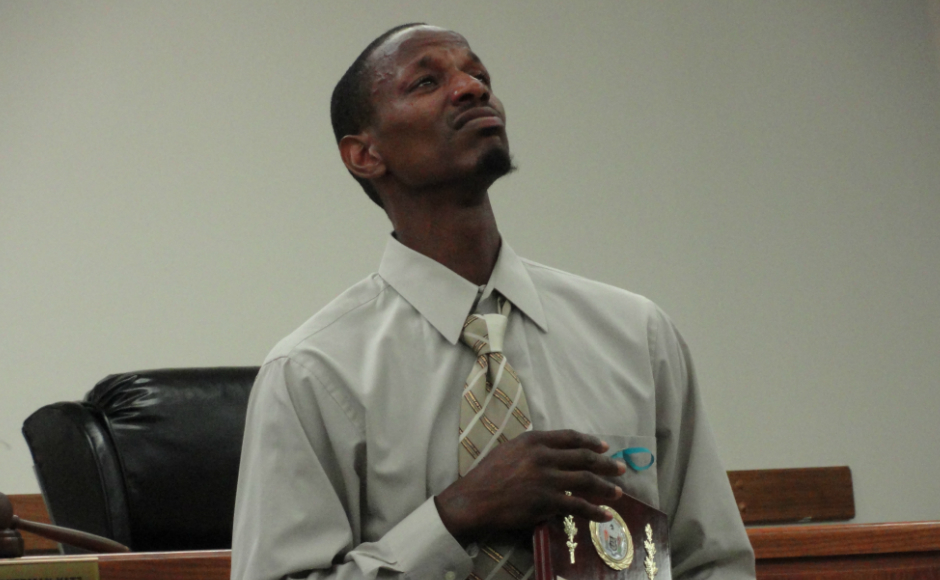 Twenty-one convicted, non-violent felons found their dignity and a renewed purpose without going to jail.
By Matt Skoufalos
Submitted by New Jersey Drug Crime Lawyer, Jeffrey Hark
"It's a shame you have to pick up a felony to get into drug court," said Camden County Assistant Deputy Public Defender Daniel Peshkin, "because it's one of the best programs in the universe."
On Tuesday, addressing a roomful of nonviolent offenders trying to rebuild their lives amid the legal consequences of their addictions, Peshkin praised both the alternative sentencing program that kept them out of prison as well as their considerable dedication to its rigors.
"I don't know how I would do this if I had a problem," Peshkin said.
"I would have to work my 40 hours a week as a public defender, go to court and probation once a week, at least three NA or AA meetings a week, plus outpatient or partial inpatient care."
That kind of schedule "doesn't leave a whole lot of time for things," Peshkin said–things like parenting, or explaining to a boss why you need to leave work at odd hours.
"This would be a giant accomplishment for anybody, whether you're an addict or not," he said.
On Tuesday, the Camden County drug court "graduated" 21 of its participants from a program of intensive supervision lasting one to two years.
Interventions include drug testing, intensive therapy, and probation meetings, and the program is lauded as a cheaper alternative to incarceration, with a lower rate of recidivism and less racial disparity than the prison population.
The program isn't only changing the attitudes and behaviors of those who are accepted into it, said Camden County Assistant Prosecutor Greg Audino. When he was first assigned to drug court in 2011, "I didn't understand addiction," Audino said. "I didn't understand treatment."
Fast-forward four years and a lot more experiences, and Audino found himself telling a roomful of convicted addicts, their friends, parents, and children, that the things that had led them to this point didn't need to be the stories they carried forward.
"There's a story of how we got here, and a story of why we're here," Audino said. "When there's nothing you can do to change the past, you work on the future."
A 'setup' for success
Keynote speaker Michael DeLeon spun a harrowing tale of his descent into addiction; from being the vice-president of a $27-million-dollar company to smoking crack-cocaine at the gravesite of his mother, who was murdered by gang members after a drug deal he orchestrated went bad.
"I don't remember [doing it], but detectives had pictures [of me]," DeLeon said.
He implored the 21 graduates of the drug court program to ignore the adage that "relapse is part of recovery." Relapse, DeLeon said, "ends people's lives, sends people back to prison.
"Don't pick up," he said. "You'll never find anything you haven't already found."
DeLeon also asked the graduates to consider their completion of the program as "the beginning of something." He invited them to become difference-makers in their community; to flip the message they would hear from those who did not choose their paths: that drug court is "a setup.
"Drug court's a setup." DeLeon said. "Probation is too. It's a setup for your success. What you do with it, how you personalize and internalize it, is completely up to you."
Admier Franklin, who earned his GED, found a church, and got married while in the program, started to break down when he was given the floor.
"It's a scary feeling, but it's a good feeling," Franklin said.
"I don't ever want to take this away. I love this feeling. I wouldn't even be able to cry a tear if I was drinking and smoking."
Michael Klopp of Camden thanked his mother, Marie "who never once disowned me" after 25 years, his two-year-old daughter, Heaven, and his girlfriend Judy Gonzalez for helping him straighten out his life.
"I had five different sentences; never completed a parole term in my life," Klopp said. "I was one of the biggest hardcore drug addicts."
The love of the women in his life and the rigors of the program are allowing Klopp to enjoy "a complete turnaround."
Jeffrey Sorge was joined by a group of his peers as he spoke about how drug court afforded him the opportunity to start his life anew.
"Two years ago I was picking up cigarette butts off the streets of Camden," Sorge said. "A two-time felon. Homeless. Because of drug court, my child is in my life. I'm getting married.
"Any addict can stop," he said. "Our message is hope. Our promise is freedom.
"We were freed before the paperwork came today."
Originally published here by njpen.com