Dump Truck Takes Out Light Pole But Avoids Serious Crash In Manchester
The truck's driver lost control trying to avoid a vehicle that was making a turn, police said.
Submitted by New Jersey Dump Truck Accident Lawyer, Jeffrey Hark.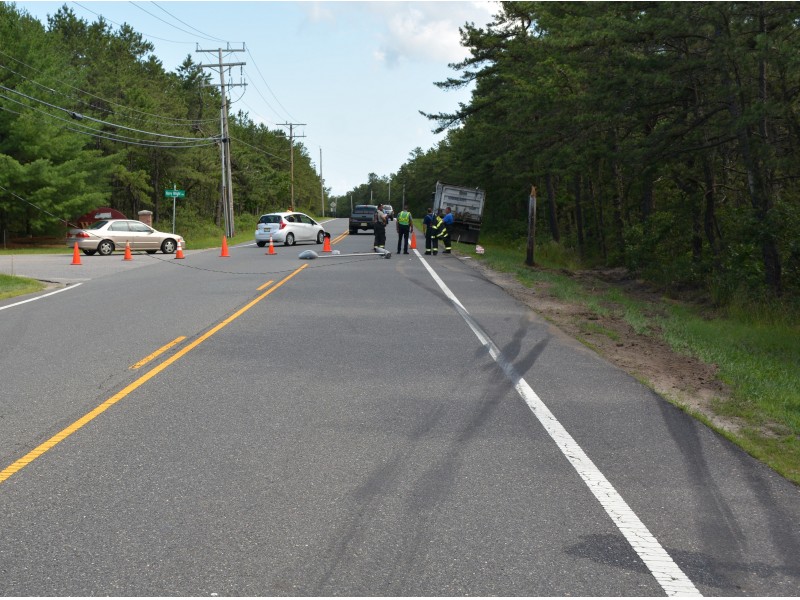 A dump truck slid more than 300 feet and took out a light pole on Route 539 Tuesday, but there were no injuries in the crash, Manchester police said Wednesday.
Abraham Alzuguren, 22, was at the wheel of the blue 2006 Kenworth dump truck and southbound on Route 539 when he tried to slow down for a vehicle that was turning onto Harry Wright Boulevard, Manchester Lieutenant Vincent Manco said. Alzuguren lost control of the dump truck, which slid 340 feet, hitting the light pole and coming to a rest on the southbound shoulder of Route 539, he said.
Alzuguren was properly restrained and suffered no injuries, Manco said, but traffic in the area was diverted for several hours while the light pole was replaced.
Assisting at the scene were the Whiting Volunteer Fire Department and Jersey Central Power and Light, he said.
The crash remains under investigation by Patrolman Ian Bole and Patrolman Antonio Ellis of the Manchester Township Police Traffic Safety Section.
Originally published here by patch.com